Welcome To J.D. Brick Fencing Inc.
Professional Fencing Services
J.D. Brick Fencing Inc. is your local and trustworthy source for the installation of the highest quality vinyl, aluminum, and chain link fencing in Tonawanda and the surrounding areas. We offer free estimates, fair pricing, and all fences are protected by a lifetime warranty. Our skilled services include residential and commercial applications, fence removal, scissor gate installation, railing installation, and landscaping.
Vinyl Fencing
We're happy to offer creativity and customized recommendations, and by treating you like family, provide a rewarding start-to-finish job.
Aluminum Fencing
Whether you're looking for a residential or commercial solution, aluminum is a strong, reliable, and attractive choice. Contact us for more info.
Chain Link Fencing
Whether you're planning to define property lines, create a secure area, or enhance the value and usability of your space, trust J.D. Brick Fencing Inc.
Commercial Fencing
Our fully licensed team works fast and efficiently, respecting your time and property. Contact us today for your commercial project fencing.
Aluminum Fencing, Fence Repair, Fence Installation, Security Gates & Vinyl Fencing

Williamsville, NY, Pendleton, NY, Kenmore, NY, Amherst, NY, Getzville, NY & North Tonawanda, NY

As a small, family-owned business, J.D. Brick Fencing Inc. takes a personal approach to every job. We take the time to listen to your concerns, goals, and priorities. Drawing from such leading manufacturers as Bufftech and Nobility Fence, we find the ideal solution, carry out meticulous installation, and deliver a low-maintenance, aesthetic, long-lasting, and durable end result.

Learn More About Us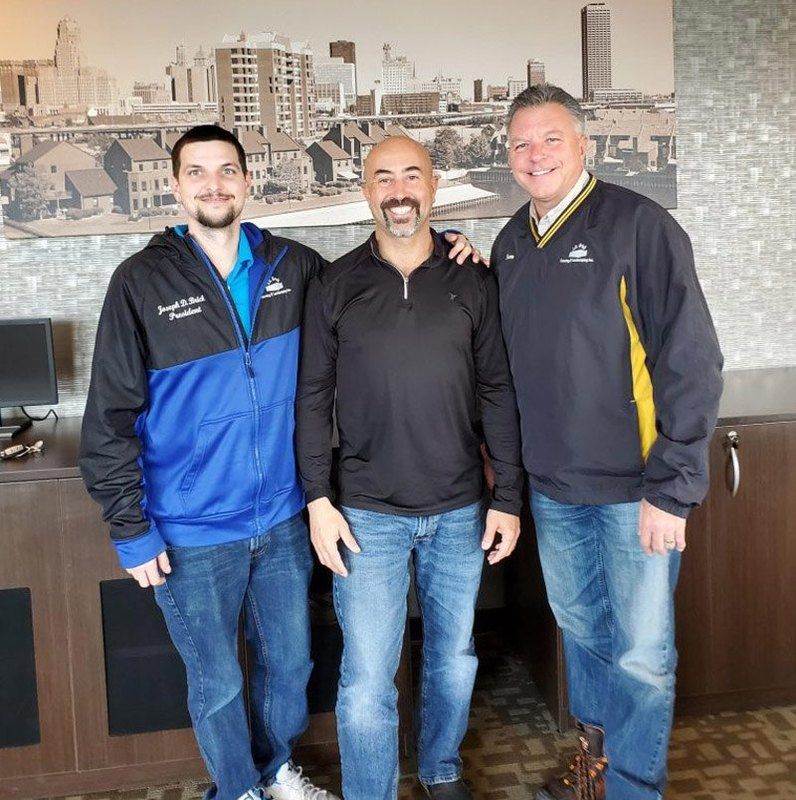 See What Our
Happy Clients
Have To Say
"Stand out service from top to bottom. Joe and Tom did a great job laying out an estimate and guiding me on exactly what to do. The crew was outstanding."
David B.
"The Brick Fencing team really took their time to make sure every aspect of our job was done professionally and looked fantastic as well... "
Sandy G.
"Installed my fence today. Fast and efficient. Fence is Gorgeous. I could not have chosen a better company for the job. Price and workmanship..."
Linda M.
Leave Us A Review on Google
Call today for vinyl, aluminum, and chain link fencing installation in Tonawanda and the surrounding areas!
Fully licensed and insured, our team works quickly and efficiently. Through an organized job site and strict schedule of completion, we avoid mess and delays and promote a smooth, non-invasive process. We introduce options that are best suited to your property and needs, prevent problems, save you money, and maximize value. J.D. Brick Fencing Inc. invites you to call us at (716) 209-3838 for skilled services throughout North Tonawanda, Kenmore, Williamsville, Amherst, Getzville, Wheatfield and Pendleton, NY. Bring us your expectations and we'll be happy to exceed them. Trust the Best for Less!
---
Security Gates in Amherst, NY | Aluminum Fencing Williamsville, NY | Vinyl Fencing Kenmore, NY
Fence Installation

∴

Vinyl Fencing

∴

Commercial Fencing

∴

Fence Repair

∴

Security Gates ∴ Wheatfield, NY ∴ Amherst, NY ∴ North Tonawanda, NY